MULTIPLE SCLEROSIS


Multiple sclerosis (also known as MS) is a chronic disease of central nervous system (CNS). It results from damage to the fatty myelin sheaths around the axons of brain and spinal cord, resulting in demyelination and scarring. These changes produce neurological deficits. MS is usually a disease of young adults, and more common in females. The disease is progressive, and is not reversible. The symptoms vary from one person to another, depending on the amount of damage and the nerves affected. Patients may present with almost any neurological symptom: the spectrum of clinical disease is very wide, and in severe cases the patient may lose the ability to walk or speak.

At present, there is no known cure for multiple sclerosis. Treatments are mainly concentrated on managing the symptoms, such as cells treatment, physical therapy, and systemic medications.


Powered by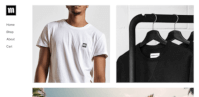 Create your own unique website with customizable templates.